I feel like I've been away for a while, but I haven't really been anywhere. The site got a facelift, which was crazy for me. After all, my life is mainly…cello. Playing, thinking, reading, listening to…cello. Which brings me to today's thought. That although I'm listening more than I used to, I'm not reacting well.
I was at my lesson yesterday, playing a lovely piece by Frank Bridge (you can get his 4 short pieces on IMSLP: http://ks4.imslp.info/files/imglnks/usimg/9/9e/IMSLP363951-PMLP70802-Bridge_Mandozzi_4_Pieces_cello_-_Partitur.pdf
In the middle of "Country Dance", you play an open G, then 4th position G on the A string and B flat on the D string.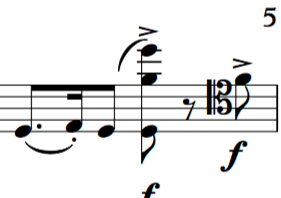 I was not playing it well and when my (sweet) teacher pointed out a better way to play it, I said, yes I knew that didn't sound right. And this is the point. I KNEW it wasn't right, but I didn't take a minute to make it sound better. Just trying different things for 2 minutes would probably have improved that note. It's not tricky, but I wasn't invested enought to improve that sound. Or maybe I was just being lazy. In any event, I'm going to make an effort to not just listen and determine that something isn't right. I'm really going to take the next step to try different things to make it better.