Before:
After: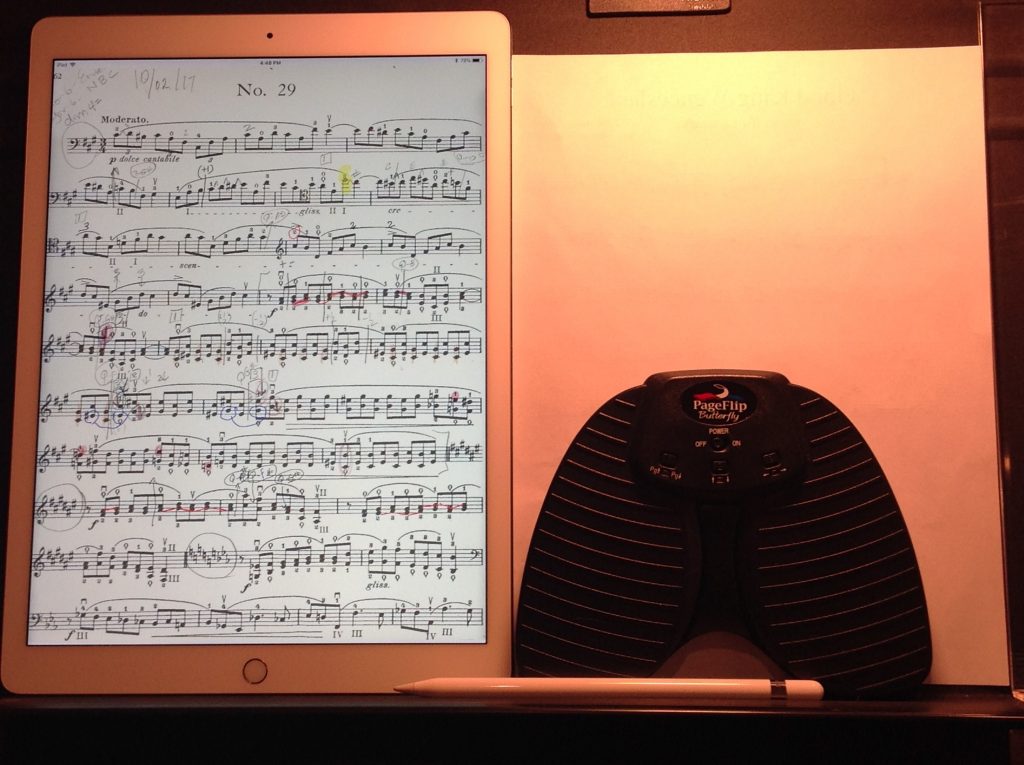 I have 2 cabinets filled with music. A dozen 3 ring binders, of various colors, filled with music. And a floor with tubs and music spilled on the floor- whatever music I happen to be working on. That was then.
Now, I have an iPad pro, an Apple pencil, and a foot pedal. No more paper. No more ink. No more copying. It's pretty incredible and I feel like my life has changed immeasurably.
All it took was one time getting halfway to my rehearsal and realizing I had picked up the wrong binder of music.
I'd been thinking about this for a while, but a) it's expensive and b) I already have all this music. Copied, marked up, and in those 3 ring binders. Well, now all my music is in this one device. The floor is clean and I'm thinking about boxing up all those binders.
More about this delightful life changing event to come!